• Sunday, August 15th, 2010
This weekend I hosted the NoName' Bonsai Study group at my house, and the visiting artist was Suthin. I, like many, consider him to be the best artist in all of the U.S. and he is absolutely amazing. I had a number of tress that I wanted him to work on while he was here, but one tree that I have had for along time was my first choice. As you have seen on my site since 2002 is a Bujin styled Pond Cypress. It has been displayed at Epcot and at two state BSF conventions.
This tree had been in my collection for so long and had been styled the same way year after year.  It really needed a make over. I asked Suthin if he saw any changes that could be made and he didn't disappoint.
We had 10 people show up for the event and he worked his magic on all of their trees, one right after the other. Nearly impossible to get him to take a 5 minute break.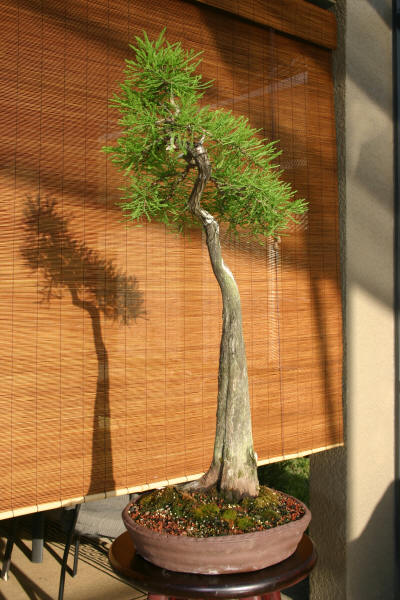 To remind you what the tree used to look like, here is the last photo I took prior to the workshop. What a difference!


Share on Facebook