• Sunday, March 21st, 2004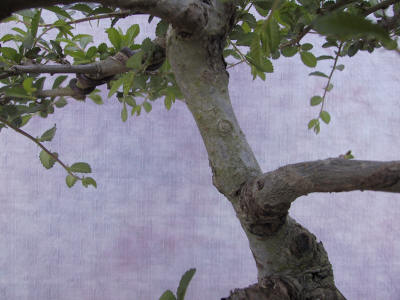 This is the problem area. It is right above the cut at the stump. As you can see the branches above are starting to thicken the trunk, so this needs to be addressed now.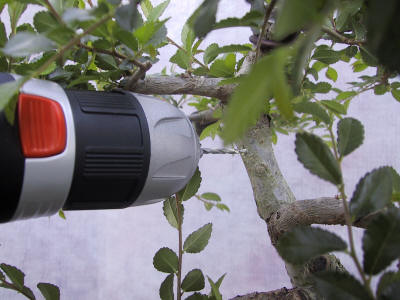 A small drill bit is used, just slightly bigger than the branch I will use for the graft.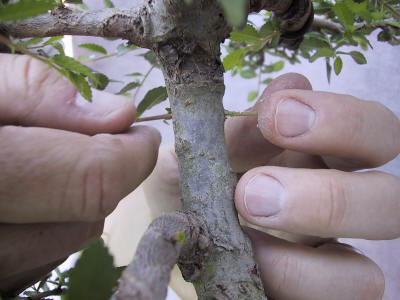 I used a new shoot from an existing branch. This branch will be removed once the graft takes hold. Once the shoot was pushed through the hole, the area around the thread graft was sealed with grafting paste. This is the
grafting paste
that I use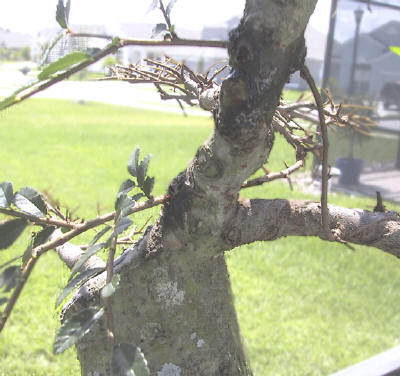 Two more thread grafts will be done in this general area to help thicken the trunk. March 2004


Share on Facebook