• Monday, December 27th, 2010
It is has been unusally cold in Florida this year, however the trees are going dormant quicker and giving me a great opportunity to work on the,  I have been looking forward to repotting this crepe myrtle correctly for a long time now.  As you may remember I showed this tree at the BSF convention in May, and I bought a new Sara Rayner pot for it back then.  The time to repot the tree couldn't come soon enough.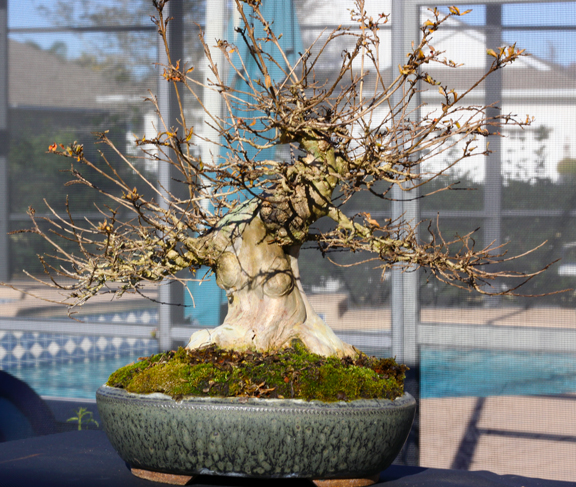 I let the tree grow out a lot, just to thicken some branches and to improve the tree's health.  The ramification continues to increase and the tree's scars are just about completely covered.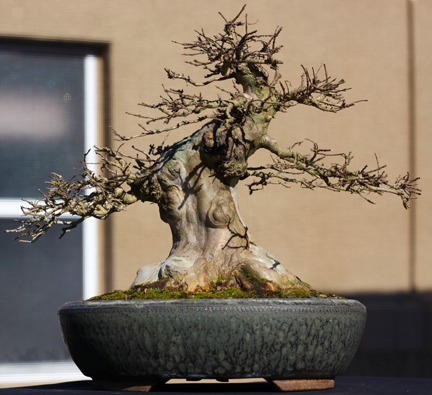 The tree's roots looked strong and healthy.  I didn't really have to reduce the roots at all once I combed out the old soil mix.  The dark color and rounded top add a nice balance with the tree.  I only had to wire a few back branches but for the most part it is clip and grow to keep this tree in shape.


Share on Facebook