I was contacted last year by a man named Bob in Bradenton Florida who told me he had a large bougainvillea that he wanted to give me. Okay so what's the catch? Well as it turns out, there wasn't one. This was one of the most generous men I had ever met. He said he saw this site and wanted me to have the tree. Unfortunately, my computer crashed since then, and I can't find anyway to reach him.
Bob, if you see this posting please contact me!!!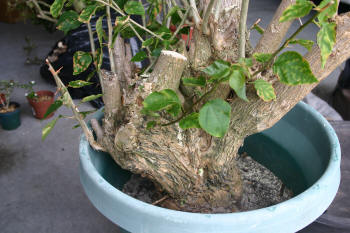 This is the tree that was given to me. It is a HUGE bougainvillea, estimated to be over 50 years old. This tree took a lot of thinking before I could begin working on it. Oh and it has a lot of thorns (ouch!) Feb 2007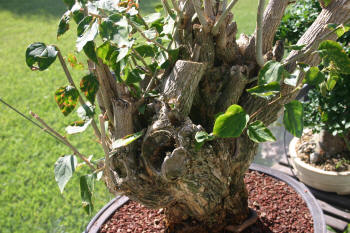 So seriously, where do you start?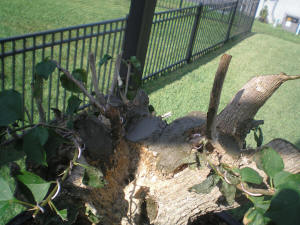 Once I got in there to take a look I found that there was a lot to remove. This is a soft wood so I tried to be careful and not expose the bare wood as much as possible. However these cuts were big so I had little choice. Jun 2007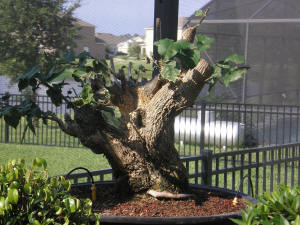 Initial Carving Jun 2007
After 7 months the canopy has begun to take shape. This of course is only the first styling, with more to come. I want to develop to top on the right side of the mound. If all goes well I expect to have this tree ready to submit to Epcot display in 2009. Sept 2007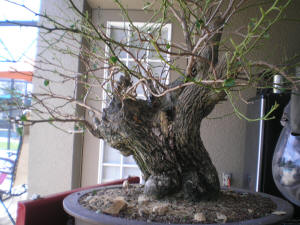 Today I defoliated the tree today to find a mess of crossing branches and undefined branch structure. The tree is very healthy however and was full of thorns. June 2008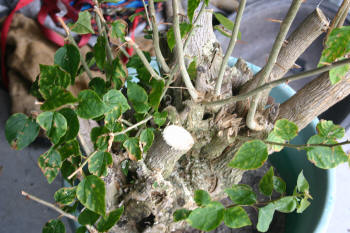 Just a mess of crossed branches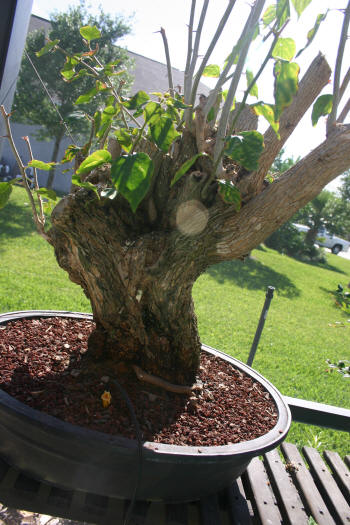 My first thought was, keep this tree alive. So I repotted it immediately into my favorite
Close ups of the carving Jun 2007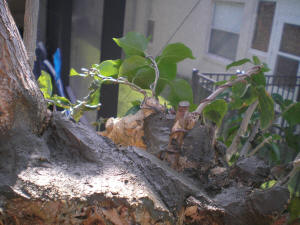 This is what the tree looks like today. In a short period this tree has come a long way, but still a long way to go. In the Spring I will defoliate the tree, rewire, and maybe repot the tree. It is very healthy and doing very well. Jan 2008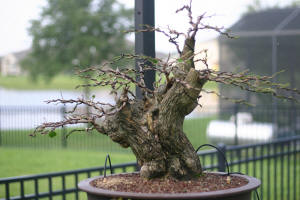 Here it is after about 4 hours of wiring. The tree now has the branch structure and carved trunk that it has needed for a long time. The tree is well on its way to being a very nice bonsai. Foliage should be back in a few weeks, and I'll update the site then. June 2008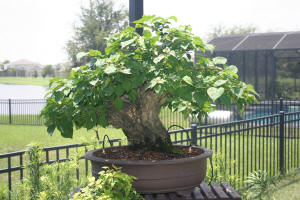 After the tree leafed out it really showed a nearly finished bonsai. Only thing missing now is flowers. Hopefully we'll see some this fall. Aug 08